Dentist in Charlotte, NC
All of the dental team professionals at C. Scott Davenport, D.D.S., P.A. maintain the highest levels of accreditation and pursue ongoing education to stay abreast of the latest trends in dentistry.
---
C. Scott Davenport, D.D.S.
Dr. C. Scott Davenport is a native Charlottean and has been married to his wife, Rachel, since 1986. They have two sons, Christopher and Jonathan. Dr. Davenport graduated Harding High School in 1976 and earned a B.S. in Biology at the University of North Carolina at Charlotte in 1980. He received his Doctor of Dental Surgery degree from UNC-Chapel Hill in 1984. He is a member of the American Dental Association, North Carolina Dental Society, and the Charlotte Dental Society.
Dr. Davenport has served as president of the Charlotte Dental Society, Second District Society of North Carolina, UNC Dental Alumni Association, the North Carolina Dental Society and the North Carolina Dental Society Foundation, the charitable component of the NCDS. He has also served as a council member at the American Dental Association.


In 2009, he received the Special Recognition Award from the North Carolina Dental Society and in 2013, the UNC Dental Alumni Association awarded him the Distinguished Service Award. For over 25 years, Dr. Davenport has been a volunteer with the Boy Scouts of America. He has served as a Den Leader, Cubmaster, Explorer Post Advisor and Assistant Scoutmaster for Pack/Troop 33 at Sardis Presbyterian Church in Charlotte. Both his sons have earned the rank of Eagle and Dr. Davenport is an Eagle Scout himself. In 2004, the Mecklenburg County Council of the BSA awarded him the District Award of Merit for his volunteer work.
As an active participant in the North Carolina Dental Society's Mission of Mercy (MOM) program and an organizer of the Kenneth D. Owen Charlotte-MOM, Dr. Davenport volunteers over 100 hours a year giving back to those unable to afford dental care. The MOM program delivers free dental care to thousands of underprivileged citizens of North Carolina yearly. Also, Dr. Davenport has been a U.S. Olympic Committee volunteer dentist for 30 years.
---
---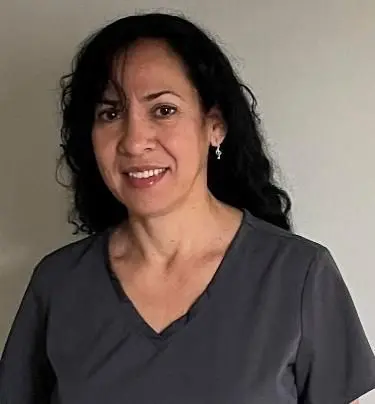 Liliana Slocum
Liliana, one of our newest office members, is a certified dental assistant with over 20 years of experience, graduating for Gulf Coast Community College, Florida in 2001. Liliana loves being part of a team that restores a self-confident smile and dental health to patients as they leave the office. For her, a career highlight was participating in the annual ten day DCA mission to Copan, Honduras in 2004 where she assisted a dentist from Mt. Dora, Florida in providing free dental care to the Honduran people. Liliana participates in the community as an avid 5k runner. She has a lifelong interest in the nuances of other cultures and enjoys just being with her family.
---
Jennifer Konsul
Hi! My name is Jennifer and I have been a hygienist for 26 years. I love what I do and feel like I'm helping people every day. I have two beautiful daughters and three precious grandchildren. Outside of work I enjoy being outdoors and love going to hear live bands. I grew up in Charlotte and am very happy to be working with Dr. Davenport.
---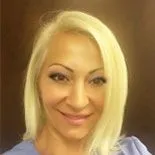 Verica Bosefski
Verica is a Certified Dental Assistant with over 20 years of experience in the dental field and joined Dr. Davenport's team in August 2016 and is excited to continue her career with this team. She completed her certified dental assistant education at Morton College in Chicago, Illinois in 1994. Verica is very compassionate about providing the best quality care to patients. She has worked in Chicago, New Jersey and Europe and has had exposure to different techniques and materials used in modern dentistry. She lives in Charlotte along with her son, husband and loves spending time at the beach, in the mountains and traveling.
---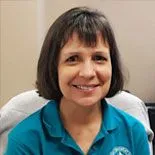 Rachel Davenport
Dr. Davenport's wife, received her Bachelor of Science in Dental Hygiene from The University of North Carolina at Chapel Hill in 1982. After practicing full time as a hygienist for nine years, she took time off to raise their two sons. She returned to dentistry in 2007 by joining our practice, first as a part time hygienist, then as a full time business manager. Rachel enjoys spending time with their three grandchildren, reading, making jewelry and traveling.

---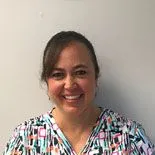 Dana Moore
Dana graduated from Central Piedmont Community College in 1993 with an Associate Degree. She has been practicing dental hygiene for 23 years, working full time and part time positions. She currently works part time while raising her four children (3 boys and a girl) with her husband of 23 years. She enjoys being with her family and friends, going to the gym, watching her kid's ball games and reading inspirational books.