Posts for tag: toothache
By C. Scott Davenport, D.D.S., PA
February 05, 2019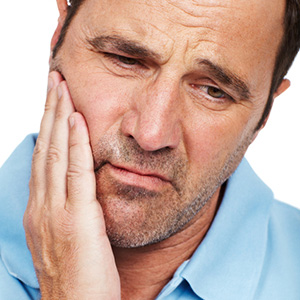 A toothache might mean you have tooth decay—or maybe not. It could also be a sign of other problems that will take a dental exam to uncover. But we can get some initial clues about the underlying cause from how much it hurts, when and for how long it hurts and where you feel the pain most.
Let's say, for instance, you have a sharp pain while consuming something cold or hot, but only for a second or two. This could indicate isolated tooth decay or a loose filling. But it could also mean your gums have receded and exposed some of the tooth's hypersensitive root surface.
While over-aggressive brushing can be the culprit, gum recession is most often caused by periodontal (gum) disease. Untreated, this bacterial infection triggered by accumulated dental plaque could eventually cause tooth and bone loss, so the sooner it's attended to the better.
On the other hand, if the pain seems to linger after encountering hot or cold foods and liquids, or you have a continuous throbbing pain, you could have advanced tooth decay that's entered the inner pulp where infected tooth nerves are reacting painfully. If so, you may need a root canal treatment to remove the diseased pulp tissue and fill the empty pulp and root canals to prevent further infection.
If you have this kind of pain, see a dentist as soon as possible, even if the pain stops. Cessation of pain may only mean the nerves have died and can no longer transmit pain; the infection, on the other hand, is still active and will continue to advance to the roots and bone.
Tooth pain could also indicate other situations: a cracked tooth, an abscess or even a sinus problem where you're feeling the pain radiating through the teeth. So whatever kind of pain you're feeling, it's your body's alarm signal that something's wrong. Promptly seeing your dentist is the best course of action for preserving your health.
If you would like more information on treating tooth pain, please contact us or schedule an appointment for a consultation. You can also learn more about this topic by reading the Dear Doctor magazine article "Tooth Pain? Don't Wait!"
By C. Scott Davenport, D.D.S., PA
June 02, 2014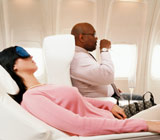 People who fly or scuba dive know firsthand how changes in atmospheric pressure can affect the body: as minor as a popping in the ears, or as life-threatening as decompression sickness. Pressure changes can also cause pain and discomfort in your teeth and sinuses — in fact, severe pain could be a sign of a bigger problem.
Barotrauma (baro – "pressure;" trauma – "injury"), also known as a "squeeze," occurs when the unequal air pressures outside and inside the body attempt to equalize. Many of the body's organs and structures are filled with air within rigid walls; the force created by equalization presses against these walls and associated nerves, which in turn causes the pain.
The sinus cavities and the middle ear spaces are especially sensitive. Each of these has small openings that help with pressure equalization. However, they can become swollen or blocked with mucous (as when you have a head cold), which slows equalization and contributes to the pain.
It's also possible to experience tooth pain during pressure change. This is because the back teeth in the upper jaw share the same nerve pathways as the upper jaw sinuses — pain originating from the sinuses can be felt in the teeth, and vice-versa. In fact, it's because of this shared pathway that pressure changes can amplify pain from a tooth with a deeper problem, such as a crack, fracture or a defect in dental work.
Besides problems with your teeth, the severe pain could also be related to temporo-mandibular joint dysfunction (TMD), which is pain or discomfort in the small joint that connects your lower jaw to your skull. There are a number of causes for this, but a common one for scuba divers is an ill-fitted regulator mouthpiece that they are biting down on too hard while diving. A custom-fitted mouthpiece could help alleviate the problem.
If you've been experiencing tooth pain during pressure change events, you should see us for an examination before you fly or dive again. There might be more to your pain — and correcting these underlying problems could save you extreme discomfort in the future.
If you would like more information on the effects of atmospheric pressure changes on teeth, please contact us or schedule an appointment for a consultation. You can also learn more about this topic by reading the Dear Doctor magazine article "Pressure Changes Can Cause Tooth & Sinus Pain."
By C. Scott Davenport, D.D.S., PA
July 05, 2012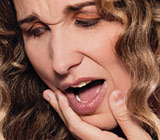 When it comes to tooth pain, it is important to identify two things: what is causing your pain and what can be done about it. In some instances you can handle it yourself at home; however, for others, you should contact us so that we can diagnose and treat the problem. See how much you really know about tooth pain by taking our true/false test.
It is perfectly normal to experience tooth sensitivity to hot and cold foods for a few days after dental treatment.
True or False
If you experience sharp pain when biting down on foods, you should hold off on contacting us to see if the pain gets better on it own.
True or False
Tooth pain is caused by a reaction of nerves inside the tooth's enamel with the severity of the pain dependant upon the type and degree of the stimulus.
True or False
Generally speaking, pain is a protective response that ranges from minor to severe as a way of informing the body that something is wrong.
True or False
If a tooth's root surface is sensitive, you should use a firm toothbrush to ensure that you are keeping the area clean by thoroughly removing dental bacterial plaque.
True or False
Lingering pain after eating hot or cold foods and liquids probably means that the pulp within your tooth is probably damaged or inflamed as a result of deep tooth decay or injury from a physical trauma.
True or False
Regarding tooth sensitivity, you should only contact us if the pain persists for several months because this is not likely to be anything serious.
True or False
If a tooth's pulp becomes damaged or dies, you will need a root canal.
True or False
With tooth pain, knowing how long to wait before you contact us can save physical, financial and emotional stress.
True or False
People often confuse tooth and sinus pain because they both can feel the same — a dull ache with pressure in the upper teeth and sinus area on one or both sides of the face.
True or False
Answers: 1) True. 2) False. You should contact us asap for an examination before the pain worsens. 3) False. The nerves are located in the tooth's pulp chamber. 4) True. 5) False. Use a soft bristled toothbrush not a firm one. 6) True. 7) False. While tooth sensitivity generally does not signal a serious issue, if it persist for days or worsens, contact us. 8) True. 9) False. Early interception is best. 10) True.
To learn more, continue reading the Dear Doctor magazine article "Tooth Pain? Don't Wait!" Or contact us today to schedule an appointment to discuss your questions.