Posts for: October, 2017
By C. Scott Davenport, D.D.S., PA
October 27, 2017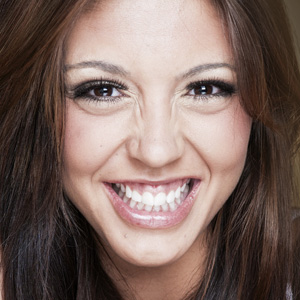 Your gums not only support and protect your teeth they also help present them in a visually attractive way. But some people's gums seem to stand out too much — what's commonly called a gummy smile — which diminishes their smile appeal. There's no precise definition, but as a rule of thumb we consider a smile too gummy if four or more millimeters (about an eighth of an inch) of the gums show.
Fortunately, there are some techniques to improve a gummy smile. Which technique is best for you, though, will depend on why the gums are prominent — and causes vary. For example, you could have a gummy smile because your teeth appear too short compared to your gums.
Permanent teeth normally erupt to about 10 mm of visible length. But less than that, say 8 mm, could skew the visible proportion of gums to teeth too much toward the gums. Teeth can also appear shorter due to accelerated wear caused by grinding habits. Another cause could be the amount of upper lip rise when you smile. The lip may rise too high in a condition called hypermobility. This could reveal too much of the gums when you smile.
It's important then to match the treatment to the cause. For example, we can enhance the appearance of shorter teeth through a surgical procedure known as crown lengthening. During this procedure a surgeon reshapes the gum tissues and underlying bone to expose more of the tooth's length.
For upper lip hypermobility, we can restrict movement with Botox, a drug that paralyzes tiny parts of the involved muscles. This approach, though, will wear off in a few months — a more permanent solution is surgery to reposition the muscle attachments so as to prevent excessive movement.
If you're concerned about a gummy smile, see us for a full examination and consultation. Once we know the reason why, we can offer a solution that will make your smile more attractive.
If you would like more information on enhancing the appearance of your gums, please contact us or schedule an appointment for a consultation. You can also learn more about this topic by reading the Dear Doctor magazine article "Gummy Smiles."
By C. Scott Davenport, D.D.S., PA
October 12, 2017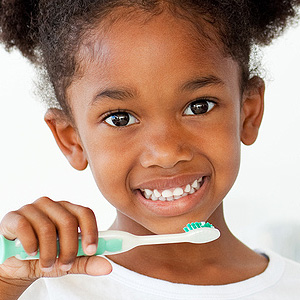 October is National Dental Hygiene Month. It's a great time to talk about your first line of dental defense: your toothbrush.
Are you getting the most out of your tooth-brushing routine at home? Your toothbrush is the primary tool to maintain oral health on a daily basis, so here are some tips to keep in mind:
Brush gently twice a day, every day, for two minutes each time using a soft toothbrush. Scrubbing with too much force or with hard bristles can damage gums and tooth enamel.
Use fluoride toothpaste to prevent tooth decay. Fluoride is a mineral that builds tooth enamel to prevent tooth decay.
Replace your toothbrush every 3 to 4 months or when the bristles start to look frayed, curled, or worn.
Rinse out your mouth thoroughly after brushing to get rid of bacteria and food debris that you worked loose from your teeth.
Also rinse your toothbrush well after each use to wash away the debris and bacteria you just brushed from your teeth.
Let your toothbrush dry out between uses. A toothbrush that is stored in a closed container can become a breeding ground for bacteria.
Keep your toothbrush to yourself. Sharing toothbrushes is a way to share disease-causing germs as well.
Follow these pointers and come in for regular dental visits to help ensure healthy teeth and a bright smile. If you have any questions about your dental hygiene routine, be sure to ask us.
To learn more, read these informative articles in Dear Doctor magazine: "Manual vs. Powered Toothbrushes" and "10 Tips For Daily Oral Care at Home."